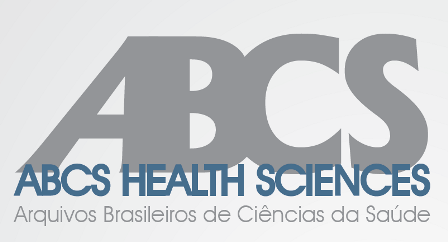 ABCS Health Sciences is a inter- and multidisciplinary journal, refereed and open to contributions from the international scientific community in the Health Sciences.
2019-12-21
Effective from the last issue of 2019, English is the default language for ABCS Health Sciences.
The ABCS Health Sciences journal (Print ISSN 2318-4965, Electronic ISSN 2357-8114) is a quarterly publication of the Núcleo de Estudos, Pesquisa e Assessoria à Saúde (NEPAS), Faculdade de Medicina do ABC (FMABC).
The ABCS Health Sciences journal is published since 2013 continuing the Arquivos Brasileiros de Ciências da Saúde (ISSN 1983-2451) and Arquivos Médicos do ABC (ISSN 0100-3992). Access to articles published in previous titles should be done through specific pages on the Portal NEPAS: Arquivos Brasileiros de Ciências da Saúde and Arquivos Médicos do ABC